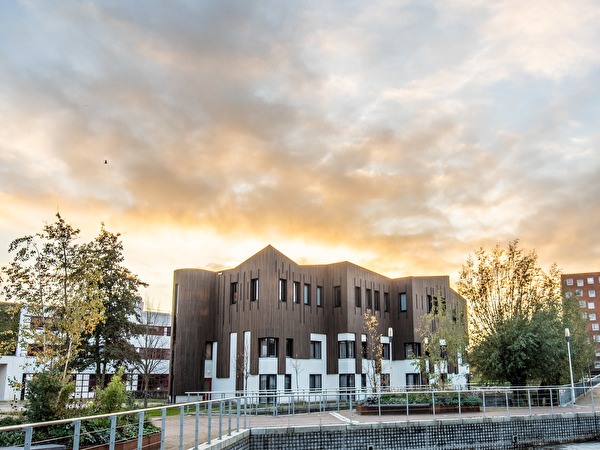 Notiz Hotel
Currently, we are closed.
To guarantee the safety of our employees and students, we decided to close the hotel because of the Covid-19 measures. We hope to welcome you again soon. 
Welcome to Notiz Hotel!
Maybe you know us as Stenden Hotel? In the meantime our hotel has been rebuilt and now we are called Notiz Hotel.
As soon as you enter our hotel, one thing strikes you: we have an extra eye for our guests and hospitality. We work with the very best students of Stenden Hotel Management School. Our recently completely renovated hotel offers spacious, luxurious rooms with all facilities for a surprising stay. The bright and open design of the rooms create a calm and pleasant atmosphere. After a good night sleep on our Auping beds, start the day with a delicious breakfast in our restaurant Wannee. In the restaurant you can dine as well and enjoy healthy, sustainable and modern dishes based on the principles of Dutch Cuisine, developed by our SVH Master Chef Albert Kooy. Complete your evening with a cocktail and homemade drinks in our bar.